Our candidate in Binley & Willenhall has been taking a lead role in supporting local communities during the coronavirus outbreak. Paul Cowley has been delivering food parcels to local residents and also helped set-up a new community group based in Willenhall.
Mr Cowley said:
"I am proud to have played a lead role in the Willenhall-based Foodbank along with the Betty Ennis Foundation. We have helped hundreds of families every month since lockdown began."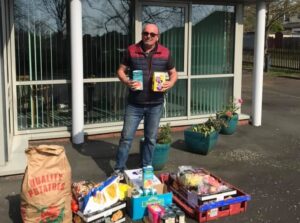 Paul has also been helping to clean-up the local community.
Find out more about the Betty Ennis Foundation here.
View Paul's Facebook page here.
---