Members have elected Cameron Baxter as party leader alongside Marcus Fogden as second officer for the next 12 months.
Former leader and founding member Ian Rogers resigned at the party's annual meeting due to health reasons.
Cameron said: "I am pleased to be leading a fantastic team of community champions including Paul Cowley, Sian Jones and Sunny Braitch.
"I am also excited, at 20 years old, to possibly be the youngest ever party leader in the UK.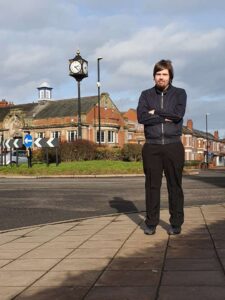 "I would like to thank Ian for his commitment over the past two years including setting up the party and taking us through our first set of local elections with very positive results.
"We wish Ian well and hope to see him return soon."