Commercial offices are an important part of city centre economies. However, there is not enough high quality office space in Coventry. Demand for flexible office space is also predicted to increase over the next 10 years. We are calling on the council to create more flexible office space in the city centre.
Swap Shops for Offices
A Centre for Cities report (2018) states that too many city centres are too dependant on retail. It recommends that struggling city centres swap shops for offices, housing and new public spaces to improve their prospects.
The report looks at the make-up of office space in cities across the UK. Commercial offices make up around 26% of city centre floor space in Coventry but only 9% is of a high quality. In addition, the report states that more successful city centres have up to two thirds office space.
Developers recently announced plans to create new retail stores and luxury apartments in the city centre. However, the report recommends creating small amounts of office space to attract more productivity-driving firms (e.g. ICT, legal services, insurance and marketing).
The research also shows that poorly performing city centres have too many shops which can limit footfall. This is because there is not enough trade from office workers. The report recommends converting some shops into housing and office space. We are calling for more affordable housing and flexible office space in the plans for Coventry.
Too Much Student Accommodation
A local estate agents has raised concerns that too much student accommodation is causing a loss of office space in Coventry. Loveitts have said this is driving other commercial businesses out of the city centre.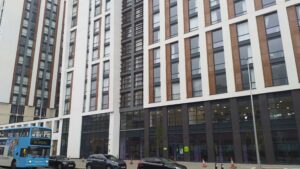 The estate agents also said: "There are numerous commercial enterprises which favour a city centre location as often they are dealing with general members of the public".
The Future is Flexible
Research by JLL real estate services looks at what the future holds for flexible office space. The research predicts that demand will continue to increase over the next 10 years. In addition, it states that 30% of all office space will become flexible space by 2030.
The pandemic has affected some business models but it is also speeding up these changes. Medium and long-term predictions suggest that demand for flexible office space will increase. This is because workers want shorter commute times and less crowded workplaces which promote better health and wellbeing.
BBC News also reports that an increasing number of businesses are looking at working from home. However, the head of the CBI warned this could cause city centres to become "ghost towns".
The CBI has also warned of "serious downsides" if workers do not return to work in offices. This includes a lack of opportunities to train young people and less footfall for high street retailers.
How to Attract Commercial Businesses
The council is spending £68m on a new office block next to the rail station. However, the Centre for Cities does not recommend this type of development. This means the council needs to do more to attract new businesses.
Commercial businesses look for high quality office space; skills; transport connections; and local industry networks.
Coventry is home to two world-class universities each with its own business school. We would also like to see more apprenticeship schemes for young people.
The council also needs to rebalance the city's housing sector to support a new office workforce. This means it is important that new housing developments include more affordable housing.
Improving Public Transport
We are calling for 3 new rail stations at Coundon Road, Allard Way in Binley and Bedworth Road in Longford. This will improve connections between the city centre and outer suburbs.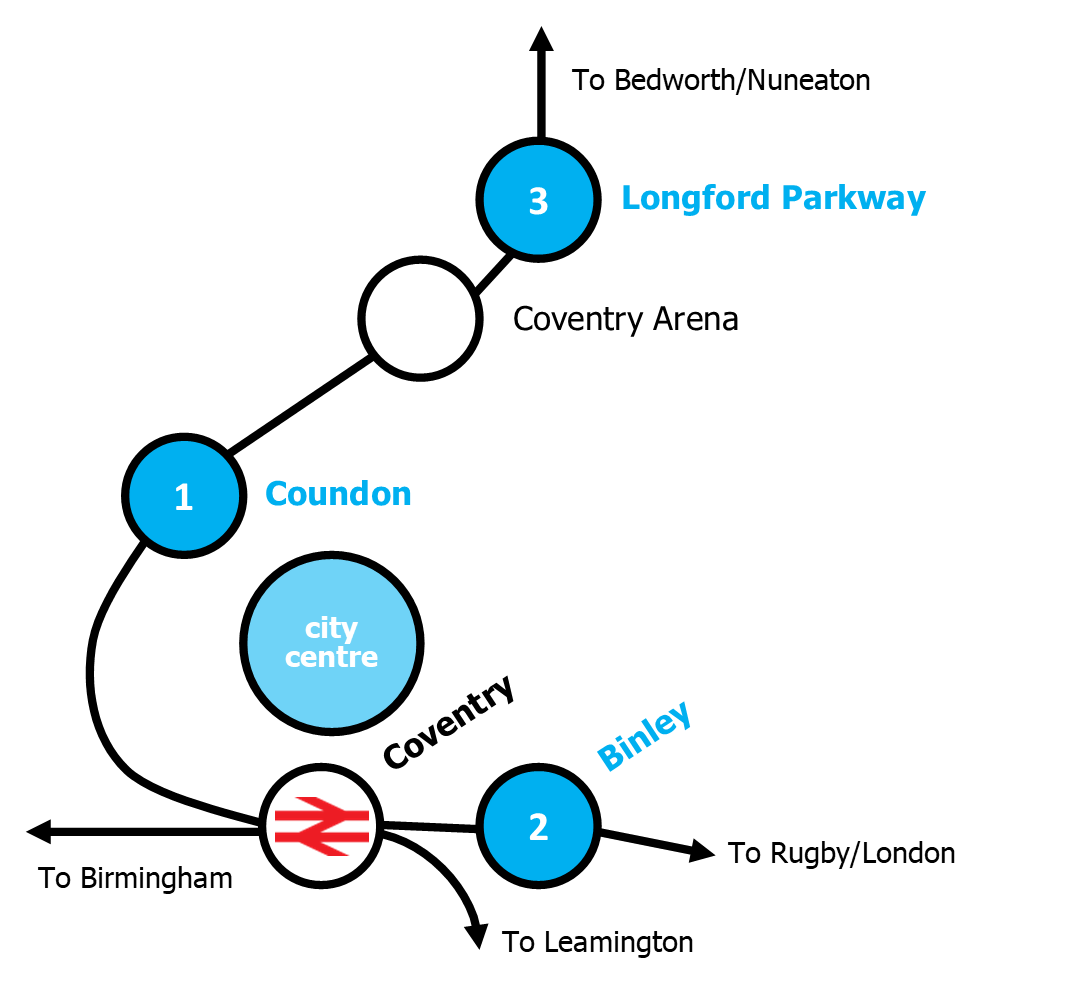 A new rapid bus network can also help attract new businesses to the city centre. We are calling for the 21 to run on a circular route in both directions via the University Hospital (21C/A).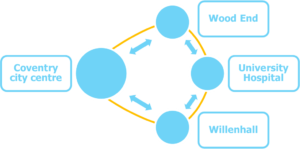 We are also calling for a new road through Broadgate for buses, taxis and cycles. This will increase footfall through the city centre which can help attract new businesses and retail stores. A new road could also be a route for the VLR (tram) project.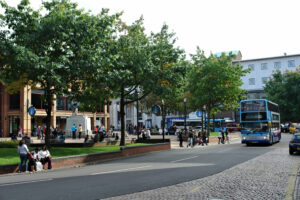 Our proposals
We will swap shops for flexible office space in the city centre. We are also calling for a Community Infrastructure Levy on new developments.
Download a copy of our full Policy Agenda here.
---