Our key policies are focused on reforming the council and rebalancing the local economy. Firstly, we are calling for a reduction in the number of councillors and the introduction of a new proportional representation system.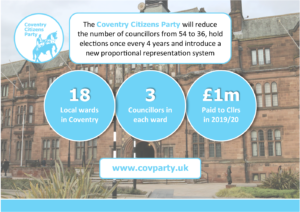 Tap to view images
Secondly, We are the only party in Coventry calling for the creation of a new council-owned housing company. In addition, we are calling for more flexible office space and affordable housing in the city centre.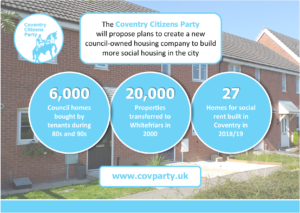 What's more, we were the first party in Coventry to call for a Community Infrastructure Levy. We are also calling for a new tax on empty student flats to deter unnecessary developments and encourage change of use.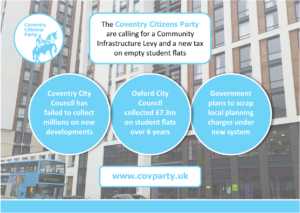 Furthermore, we are the only party in Coventry calling for a new Express Interchange on the outskirts of the city and a new rail station in Longford.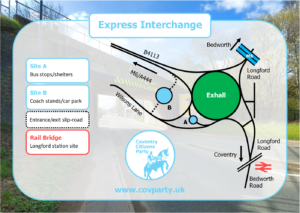 In addition, we are proposing a new waterbus and summer tour service on the Coventry Canal as part of City of Culture.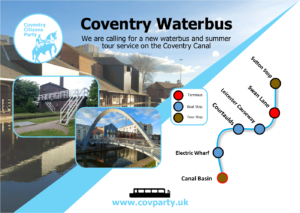 We are also committed to opening a new city hospital, supporting local businesses, creating new apprenticeship schemes and working with young people to help prevent crime and achieve better outcomes.
---

---




Tap to follow story link
---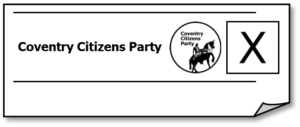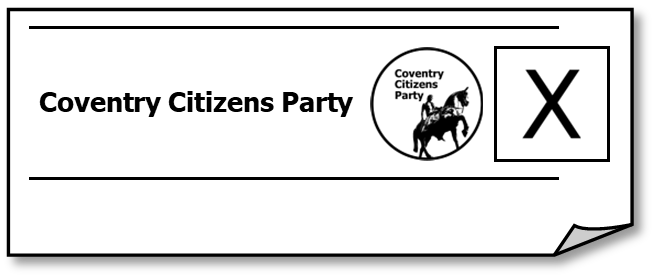 See our full list of candidates here.
---